How to Cancel a Paypal payment
PayPal is a free and useful financial service for shopping safely online. PayPal is such an easy service to use, you can easily make a mistake when making a payment e.g. entering the wrong details (email address). Fortunately, you can cancel unwanted Paypal payments and get your money back if you act quick enough.
The article below will help you figure out step by step how to stop a Paypal payment before it's too late!
Can You Cancel a PayPal Payment?
If the payment still needs to be accepted you can cancel the payment. You need to work quickly before the recipient accepts the payment. Once the money has been transferred (AKA the payment is accepted), you will not be able to cancel the payment. Don't despair there are still options even if you cannot cancel the payment.
You can only cancel the payment if
The email address you sent your payment to does not have a PayPal account.
The email address you sent your payment to has not been verified.
If the email address exists, then you need to cancel the payment before the recipient claims the payment. If the email address does not exist you can also cancel the payment, if you don't the money will be returned to your account within 30 days. Even if the email address doesn't exist I would still recommend cancelling the payment.
How to Cancel a PayPal Payment That is Pending
It's pretty simple, just follow the instructions below:
Log into your PayPal account
Select Activity
Find the payment you want to cancel, select the cancel link - you will go to a new web page.
Select cancel payment
NOTE: If you made the payment using money directly from your bank account rather than money already in your PayPal account, the money will be returned to your paypal account. You can easily just transfer the money from your PayPal account back into your bank account in a few days.
How to Cancel Recurring Payments
You may have some unused subscriptions that you're paying for, these can really add up if you are not careful! Lucky for you, it's really quick and simple to cancel recurring payments on PayPal.
Log in to your PayPal account
Click on settings
Click on payments
Click "view" - this will be next to the words "manage your automatic payments".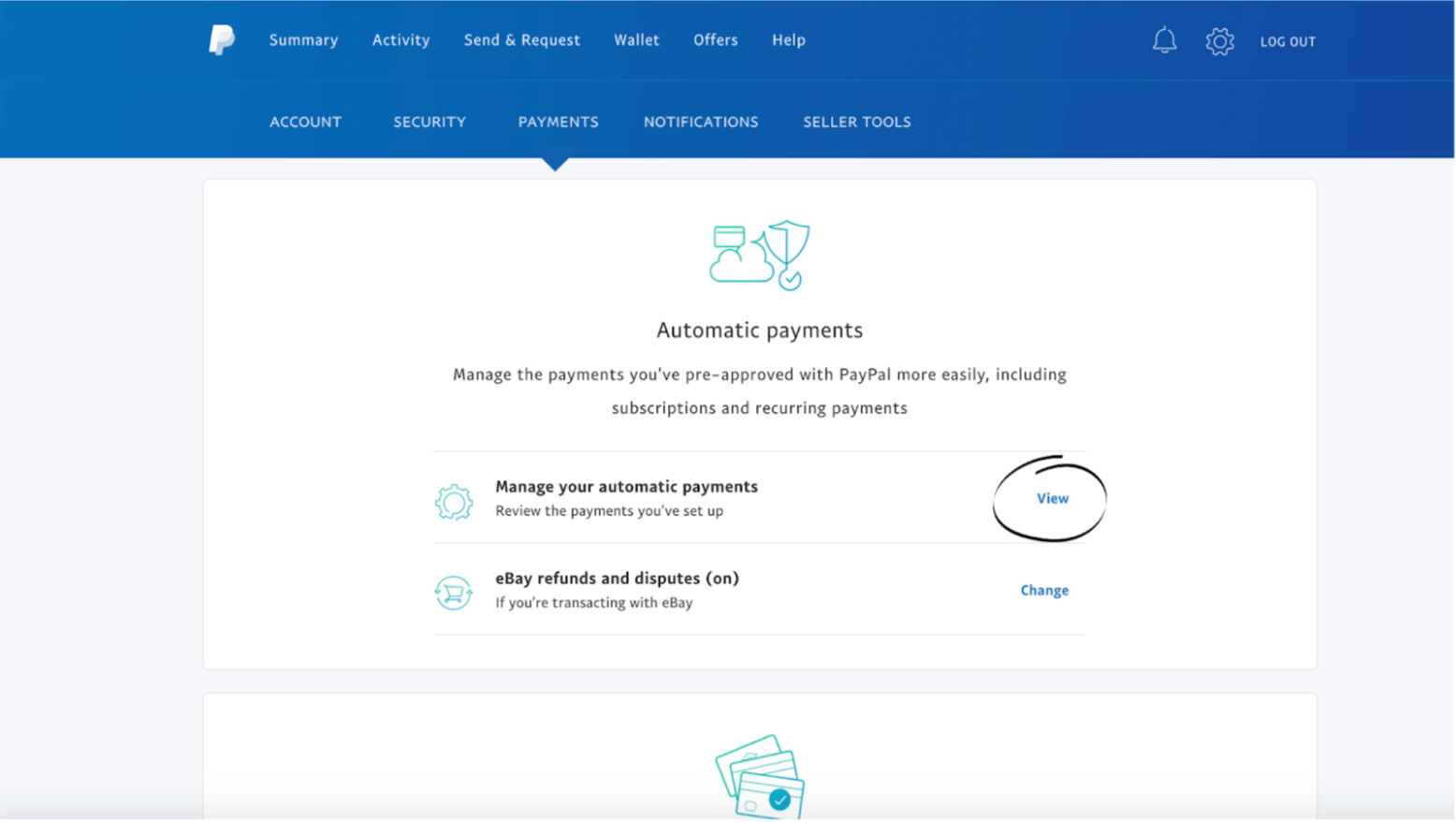 Select the payment you want to cancel, click cancel.
NOTE: you need to cancel a minimum of 24hrs before the recurring payment is scheduled. You should cancel the subscription, PayPal might still send the payment.
What Can I do If my payment cannot be cancelled?
If you cannot cancel your payment on PayPal, don't panic! There are still plenty of things that you can do to get your money back.
If The money has been sent to someone else that you know, you can just ask them to refund the money back to you.
If you send your money to a company, you can request a refund directly from them. Most retailers won't be quick to refund you. You still have the option of contacting PayPal's Resolution Centre. The customer service team will look at your specific case and will try and help you get your money back. The PayPal team is known for being pretty reasonable and reliable, which is why many customers chose to purchase online using PayPal.
That's all you need to know about how to cancel a PayPal payment. If you have any questions about how to cancel a PayPal payment, maybe the links below can help you out.
Want to keep better expenses? Nova is here to help you monitor your spending, track your bills and have all your bank accounts in a single place. Start your financial journey now!