9 Affordable Eco-Friendly Products That Save You Money
With Covid-19 and the world turning upside down, I can't think of a better time to explore more eco-friendly ways to make the world a better place. People often have the misconception that going green is for the elite and not the average person on the street. This guide is aimed to make eco-friendly products more accessible to the average consumer. There are plenty of affordable products out there for just about anyone. Let's take a look:
How can I be eco-friendly and save money?
There is a common misconception that being eco-friendly costs money. This is not necessarily true; there are plenty of ways to be eco-friendly for very little or even better, free!
Do eco-friendly products cost more?
A lot of the time, the fee for a short-term solution adds up and costs more than an eco-friendly solution that will cost you much less in the long-run. For example, switching to a reusable bottle will save you more money than you think.
According to zipwater, the cost of tap water in the UK is approximately 0.1 pence per litre in comparison to 65p for a 1-litre bottle of water. If you live in a household of four and use about 7.5 litres of water daily, this cost adds up to a shocking £1,558 annually! In contrast to a reusable bottle that can cost as little as £2, if used regularly, you could save about £25,000 across a lifetime.
If you are looking for more eco-friendly products that will save you money, keep reading this guide!
LED Bulbs
Light emitting diode (LED) lighting is one of the best ways to become environmentally friendly and save a ton of money.
LED bulbs are designed to last much longer than conventional ones. Therefore, they are considered more eco-friendly as they do not need to be replaced as often, thus not as many bulbs need to be produced.
The infographic below shows the lifetime of an LED bulb in comparison to other common bulbs:

Besides that, LED bulbs are more energy efficient than conventional bulbs. LEDs are capable of turning approximately 70% of their energy into light whilst traditional bulbs waste a lot of energy on heat. According to The LightBulb Company, a 6 watt LED bulb can produce the amount of light a 40-watt incandescent does. By replacing a 60 watt light bulb with an LED will result in a reduction of approximately 160kg of annual CO2 emissions. If you replace 10 lamps in your home with LEDs, you would reduce approximately 1599 kg of annual CO2 emissions.
With the use of less energy and longer lasting bulbs, you would be able to save a lot of money annually.  Whilst you're at it, have you thought about your energy provider? Do you know if you are on the best deal in your area? If you are currently on your provider's standard variable tariff, you are very likely to be missing out on better deals and bigger savings.
Find the best energy deal in your area right now by clicking the link here.
Nova
Next on our list is probably the most rewarding of all gifts on this list. Nova is an AI Financial Planner.
Buying your first home? Planning a trip? Getting out of debt?
Nova will put together a visual timeline to show you how you can achieve your goals. Nova provides real-time feedback on your spending patterns to improve your financial habits. Can't save as much for the month? No worries! Nova will suggest adjusting your date of completion if you fail to reach your required saving for the month. The app allows you to prioritise your goals to see which order of completion you would like them to be in.
Whatever the goal, Nova's got you covered. You can download the app for free. You can choose to upgrade to the premium plan for as low as £2.99!
Reusable Coffee Pods
With lockdown and working from home, coffee breaks have turned into coffee machine purchases and a trip to our kitchens for a short little break. AO.com reported coffee machine sales increased to a high of 412% when the announcement of the second lockdown in England was made on 5th Nov 2020.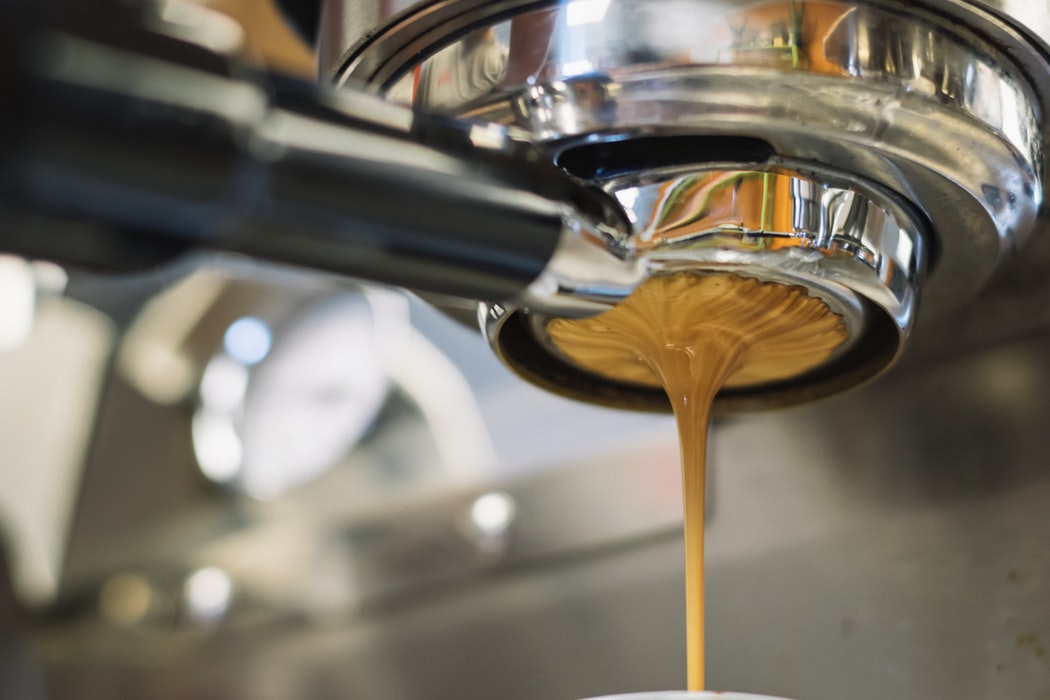 Introducing Evergreen Reusable Capsules. By using this eco-friendly product, you are saving both the environment and your wallet. If you drink an average of 2 coffees daily, you would be able to save on throwing a total of 730 capsules. Besides that, you would be able to save approximately £240 annually. The capsule costs £41; based on the average cups per person daily, your capsule will be paid for in 40 days.
Beeswax Food Wrap
Beeswax wraps have become quite popular these days. They are predominantly used to replace the function of cling film and zip-lock bags. You can purchase these wraps at The Beeswax Wrap Co for as low as £10. If you are purchasing from them for the first time, you are eligible for a 10% discount on your first order when you sign up to receive updates from them.
According to Ideal Wrap, the average wrap can replace 200 Ziploc baggies; it costs £2 for 20 at Sainsbury's. This means, if you continued using single-use store-bought Ziploc baggies, you would spend £20 for 200 uses, whilst you spend half the amount for the same number of uses on the beeswax food wrap. That's a 50% savings, and you are saving the environment at the same time!
Reusable Cleaning Cloths
If you cook a lot, you understand the hassle of cleaning your countertop and the spillage of condiments whilst cooking! Paper towels finish like running water in a busy kitchen, and here's an alternative to wasting a single-use resource.
Reusable cleaning cloths can be found in your local Sainsbury's for as little as £2 (pack of 5). These microfibre cloths can be used to wipe down surfaces and are guaranteed for at least 500 washes. That's 499 more than a paper towel can give you!
Reusable Personal Protection
Covid-19 has changed how we carry out our day-to-day activities and how we interact with the outside world. It is vital to take care of ourselves and the people around us in such a time.  One of the best ways to keep costs down is by using reusable masks. A 10-pack of standard Type IIR face mask costs £5 at Sainsbury's. Mind you, those are single-use masks. A reusable mask pack of 5 costs £15 at Sainsbury's and can be used countless times as long as you wash them regularly. Reusable masks can be found at your local grocer or even pharmacy. Look out for them!
Eco-Friendly Sanitary Products
Shark week! Period poverty is a global issue and pink tax is a very real concept. According to a survey by Plan International UK, Bodyform reported 1 in 10 girls in the UK cannot afford to buy menstrual products whilst 1 in 7 have struggled to afford them. Over a period of a year, it is said that 137, 7000 children in the UK have missed school because of period poverty.
The answer to this problem may just be Menstrual Cups! Recognised by the NHS, menstrual cups will keep costs low in the long run and it saves the environment! A cup at Sainsbury's costs approximately £16. A pack of 14 Always, Normal (size 1) sanitary towels costs you £1.40 and an 18 pack Tampax Regular Pearl tampon (applicator) costs £2.50. According to the Huffington Post, the average woman uses five liners and 20 tampons per cycle. Based on that analysis, the average woman in the UK is most likely to spend approximately £40 a year on menstrual products. A menstrual cup is less than half that price and can be used throughout the year. Consumers are advised to change it annually or when it seems worn out. In the long-run, the menstrual cup is the cheaper and most eco-friendly choice!
Bamboo Toothbrush
Most dentists or orthodontists would recommend changing your toothbrush or toothbrush head once every three months. A replaceable toothbrush that comes in a pack of three costs approximately £9, whilst the Oral-B CrossAction Electric Toothbrush replacement costs about £12 for a pack of four. If you break it down, it costs about the same price, except the bamboo toothbrush is better for the environment! At Boots, the Colgate 360 Deep Clean Medium Toothbrush costs £4 whilst the Colgate or Humble Co Bamboo Medium toothbrush costs £4. This is the SAME price! Why not switch to a bamboo toothbrush and make a difference?
Shampoo Bars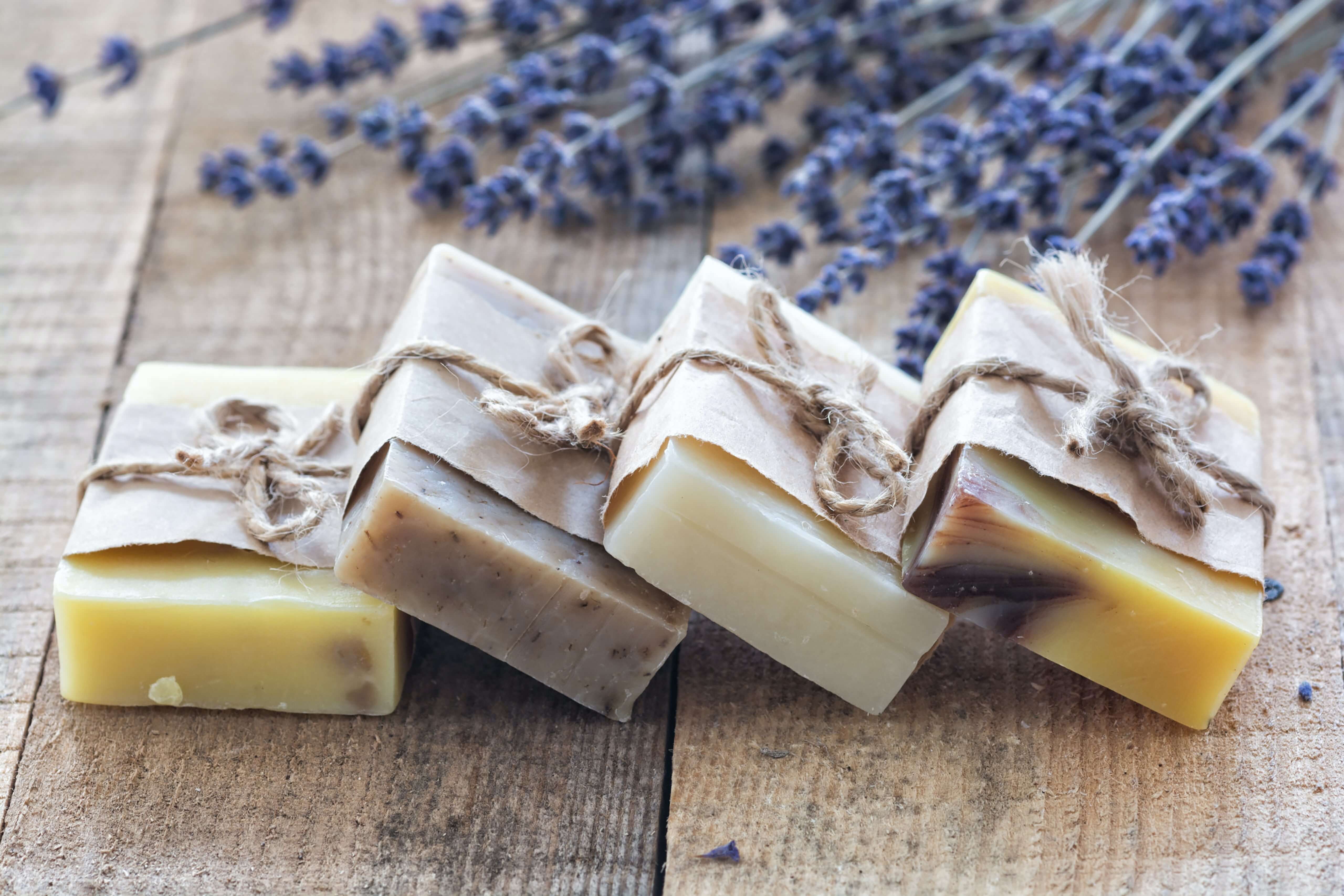 Why switch to solid shampoo? ? Not only will this help you through your zero-waste journey, it will also save you money and space! The cost of an Eco-Warrior shampoo bar at Sainsbury's costs £4.50. According to Lush, most people need 2-3 strokes across wet hair to get a rich foam going, so each bar lasts between 80 to 100 washes. That is equivalent to about 3 250ml bottles which comes up to a total of 750ml. A 250ml bottle of Head & Shoulders Classic Clean Anti Dandruff Shampoo costs £2.75, which comes up to a total of £8.25 for three.
Most fun of all, when borders start to open and travel is allowed, you can easily pack this lovely bar in your carry-on luggage to paradise - shampoo ready, worry-free!
Stretchy food lids and reusable freezer bags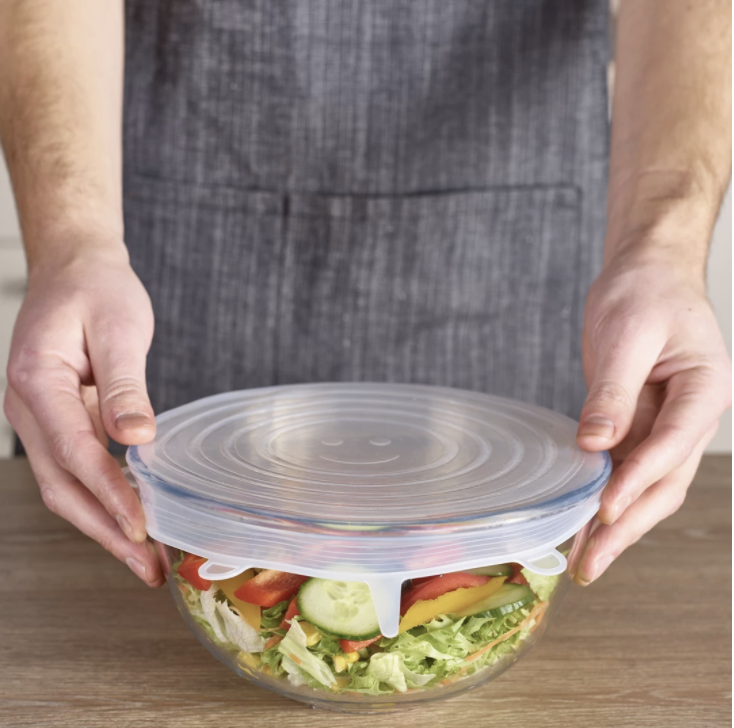 Hello Stretchy-Lids! A set of 6 stretchy food lids costs approximately £13 (excluding £2.99 shipping), and the smallest roll of cling-film at Sainsbury's costs approximately £2. As of November 3rd 2020, for an additional £8, you would be able to add-on 5 Reusable Freezer Bags! If you were given the choice of lids that last indefinitely and a roll that you would need to keep buying, which would you pick? I think I know the answer. This is really helpful to keep food fresh and store things in the kitchen. It plays the same role as cling-film, just better! Its reusable element is very appealing and a great way to stay eco-friendly. The bags play the same role and save up a lot of space in the freezer! In the long-run, this would save you a lot more money than you think. What are you waiting for? Make the switch for a better tomorrow!
If you're looking for more money-saving tips you should check out the rest of our Saving Money blogs!
Remember Nova is here to help you save money, become the best at budgeting and most importantly, help you achieve financial freedom! Start your financial journey now!